We're one month in and just getting started.
👋 Welcome and thanks for using Slides! We set out to help companies create pitch decks so they could raise capital for their startup. Whether a demo day or a pitch competition, we believe this should be a straightforward process that doesn't require high design skills.
We also recently created a guide on how to customize chart data
Growth 🎉
In less than 30 days we've grown to just over 2,000 users! 🎉We've received a lot of feedback for ways to improve the product and our team has been steady at work making updates weekly.
Updates
We've been testing 6 new updates with our awesome beta users. You guys have been amazing! Today we're excited to launch these features publicly!
New Slides
We added two new slide themes, Crypto and Real Estate. Login to check out some of the other Slide templates we've added!
Improved Image Upload Support
We improved the image support and now update the slide option previews automatically when you change your logo.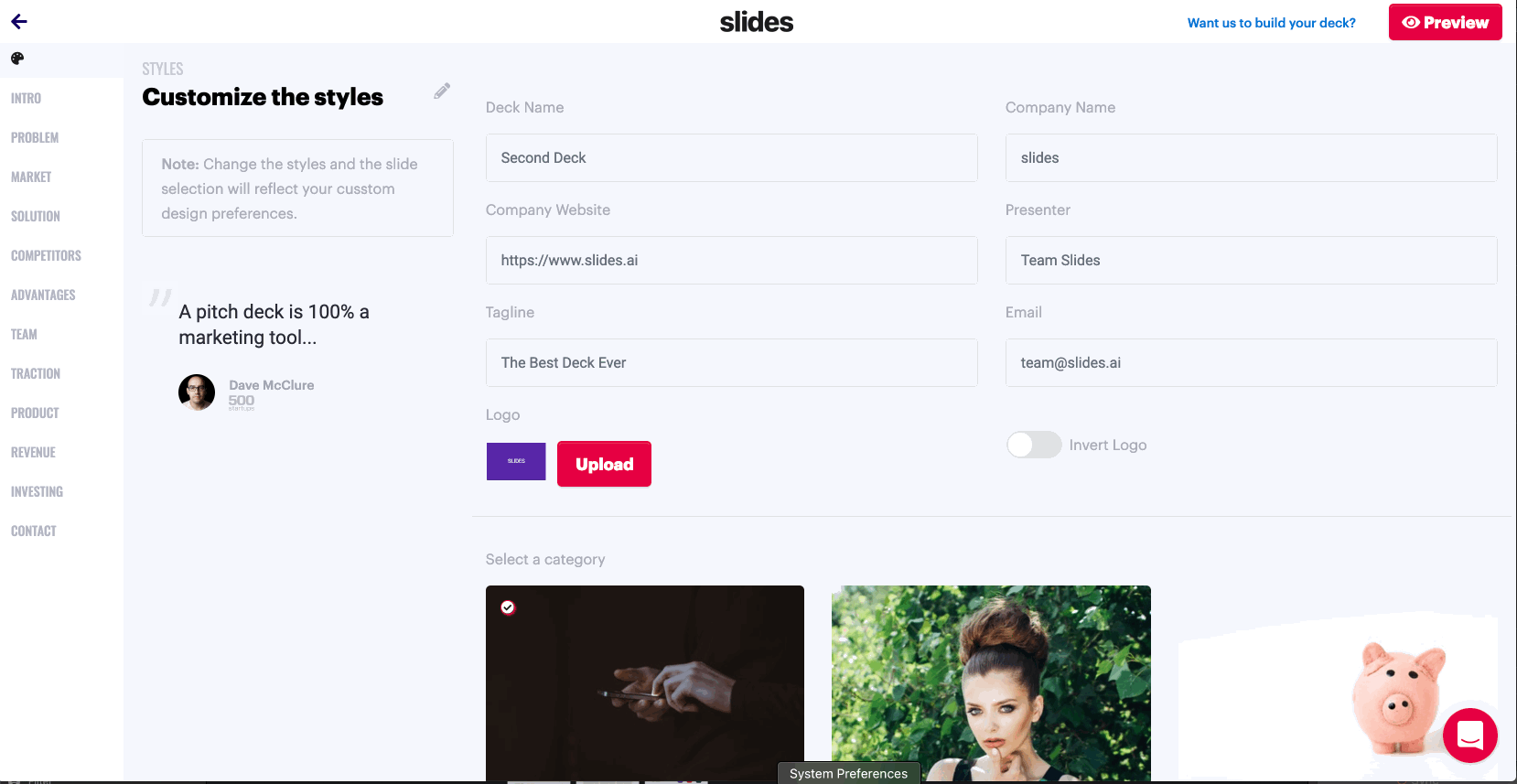 Custom Backgrounds
You can now upload your own background images to give you greater control to customize your pitch deck. When you upload the image it will generate a preview on all the slide views. In a later release we're going to enable you to add custom backgrounds to every slide.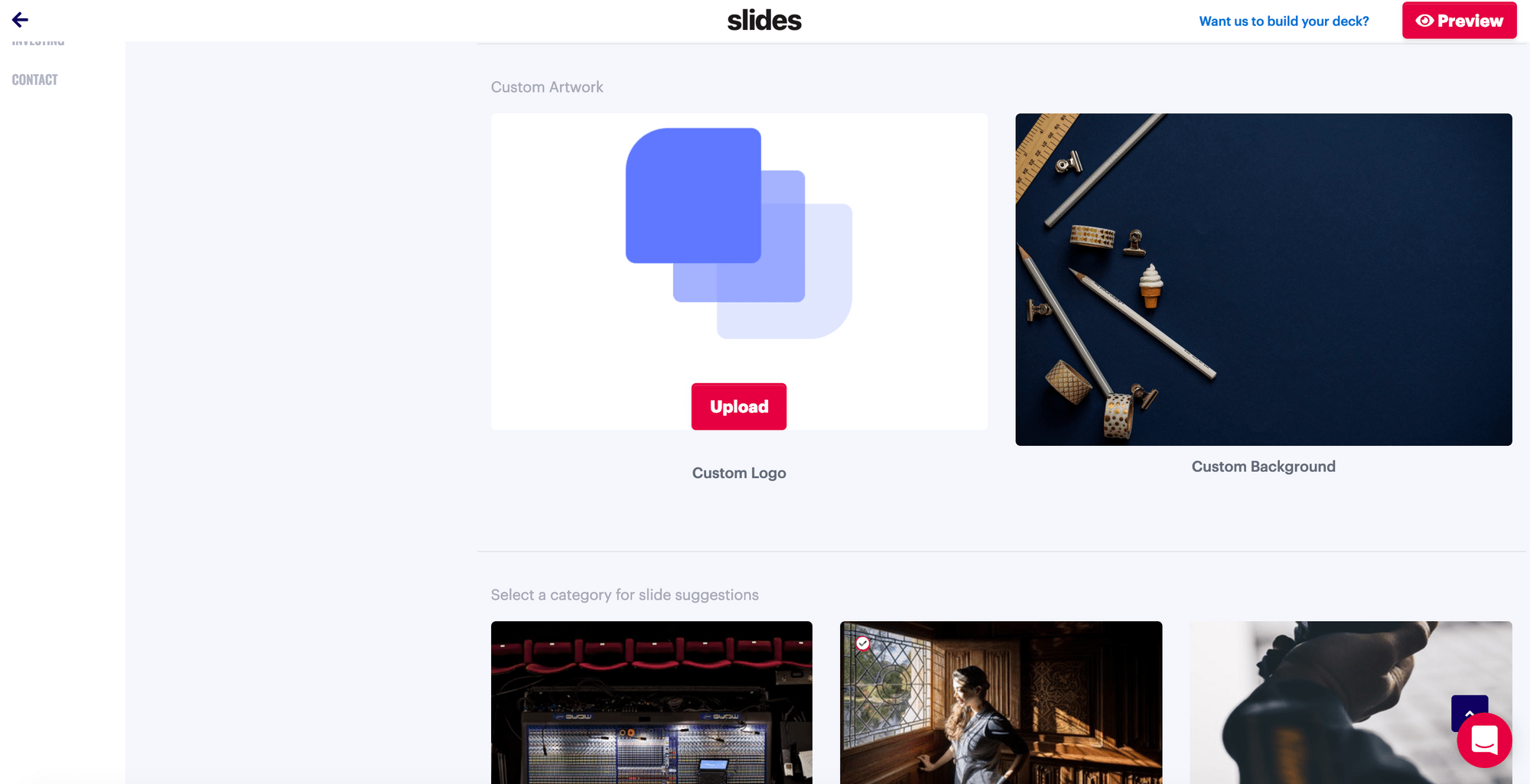 With selecting a background from our library we no longer randomize the background based on the theme you choose. Now we lock the background based on what you select from the slide preview.
Custom Colors
We received a lot of feedback on color customization. We added support to allow you to use whatever colors you like. Choose using the picker or type in your own hex color value. The custom color will be updated across all of your slides.
More User Control
We added a custom settings panel so you can more easily view billing history and adjust your account details.
After you create your deck
Once your pitch deck is ready check out Investor Intelligence to pitch it to investors. Investor Intelligence helps startups raise capital.
By the way, we're always looking for feedback and ways to make Slides better. If you have feedback or want to join our beta testers, please email us team@slides.ai